$38 Million Pac Bell Late Fee Settlement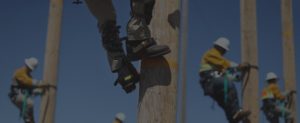 On October 22, 2013, Judge Judith Craddick of the California Superior Court, Contra Costa County, granted final approval to a $38 million class settlement in In re: Pacific Bell Late Fee Litigation. The settlement provides for a $20 million cash payment to provide refunds to California customers who paid late fees on their Pac Bell wireline telephone accounts and includes an injunction that will reduce late fee charges by $18.6 million over the next 28 months.
Bursor & Fisher, P.A. filed the first class action challenging Pac Bell's late fees in April 2010, won a contested motion to certify a statewide California class in January 2012, and defeated Pac Bell's motion for summary judgment in February 2013. The $38 million settlement was negotiated the night before trial was scheduled to commence.
"This settlement is a tremendous victory for Pac Bell customers in California," said Scott A. Bursor, lead trial counsel for the Class. "I'm reminded of the Battle of Bunker Hill, when Colonel Prescott told his troops 'Don't fire until you see the whites of their eyes.' By taking this case to the very brink of trial we maximized the value for the class. I'm convinced that our firm's reputation for taking cases to trial and winning them added millions to the value of this settlement."