$79 Million Sprint Settlement Approved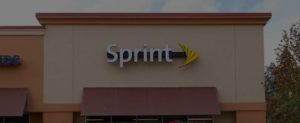 Yesterday Judge Winifred Smith of the Superior Court of California granted final approval to a $79 million settlement in Ayyad v. Sprint Spectrum, bringing an end to 13 years of litigation, including two jury trials and more than a dozen appeals.
After a month-long trial in 2008, the class represented by Bursor & Fisher prevailed on all of their claims challenging Sprint's termination fees. The 2008 trial resulted in a finding that Sprint's $150 and $200 flat termination fees violated California law, and the class was awarded 100% of the damages they sought, including reversal of $225 million in unpaid charges and a $74 million cash refund for class members who had paid the illegal fees.
Sprint, however, asserted a cross-claim against class members seeking $1.06 billion in actual damages caused by the early termination of their one-year and two-year term contracts. Sprint's cross-claim was the subject of a second trial in 2013. During this second month-long trial Bursor & Fisher won a verdict awarding Sprint only $18.4 million on its cross-claim, less than 2% of the damages Sprint sought, and less than 6% of the amount of the illegal termination fees Sprint charged to class members.
After further post-trial proceedings and additional appeals, a settlement was reached permitting class members to claim $125 cash for each termination fee paid. The $125 per ETF claim amount is approximately 83% of the average ETF paid ($150.96), and is approximately 110% of the amount that would have been awarded based on the setoff determined from the 2013 trial ($113.26). The settlement permits cash claims for more than $61 million, and an additional $18 million in attorneys' fees and expenses.
"This was an outstanding result for class members," said Scott A. Bursor, plaintiffs' lead trial counsel in both the 2008 and 2013 trials. "After 13 years of litigation and two trial victories, I'm gratified that we are now able to get money paid to class members. I think class members would also appreciate that the attorneys' fees, in this case, are being paid by Sprint, and will not be taken from the class members' recovery."