$9 Million Premier Protein Settlement Approved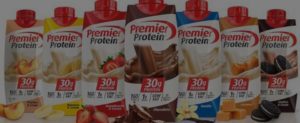 On January 17, 2019, Judge Analisa Torres of the United States District Court for the Southern District of New York granted final approval to the $9 million class action settlement in Gregorio v. Premier Nutrition Corporation. Bursor & Fisher filed the lawsuit in 2017 alleging that the defendant falsely represented the amount of protein contained in its Premier Protein Shakes.
"We are pleased that Judge Torres approved the settlement," said Philip L. Fraietta, one of the firm's partners handling the matter. "The $9 million settlement represents an excellent result for consumers. We are thrilled that more than 245,000 class members will receive cash awards for their Premier Protein purchases." Payments to class members will range from approximately $17 to $34 apiece.