Bursor & Fisher Appointed Interim Class Counsel In Facebook Data Collection Class Action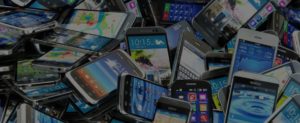 On June 26, 2018, Judge Richard Seeborg of the Northern District of California appointed Bursor & Fisher, P.A. as interim class counsel in a nationwide consumer class action against Facebook.  The lawsuit alleges that the Facebook Messenger and Facebook Lite apps for Android devices collect users' personal call and text history without consent, including whether each call was "Incoming," "Outgoing," or "Missed," the date and time of each call, the number dialed, the individual called, and the duration of each call.
Judge Seeborg appointed Bursor & Fisher as sole interim class counsel, rejecting two competing applications from a coalition of six law firms in total.  Judge Seeborg found that Bursor & Fisher "is best suited for appointment as interim lead counsel," given that it "completed the most pre-complaint investigative work by a single firm in this case."  Specifically, "Bursor & Fisher individually investigated potential legal claims, analyzed defendant's representations related to the issues in this case, conducted research on the defendant, interviewed potential class representatives, and investigated potential experts."  Furthermore, Judge Seeborg credited Bursor & Fisher for "offer[ing] a single-firm leadership structure," as opposed to a "[s]hared leadership structure" from the competing firms, which the court concluded has a "tendency to complicate and bloat the litigation."
"We are pleased that Judge Seeborg recognized our firm was better able to represent this class than the several other competing law firms, and we look forward to working hard to get justice for the class members whose data were collected by Facebook," said L. Timothy Fisher, one of the firm's partners handling the matter.