Bursor & Fisher, PA Appointed Interim Class Counsel in Sinus Buster Litigation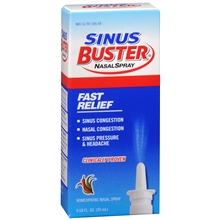 On December 17, 2012, Judge Arthur D. Spatt of the United States District Court for the Eastern District of New York appointed Bursor & Fisher, P.A. to serve as Interim Class Counsel in In re Sinus Buster Products Consumer Litigation, to represent a proposed nationwide class of purchasers of Sinus Buster products.
Sinus Buster products are a line of capsaicin-based drugs sold online and in retail stores throughout the U.S. to treat sinus congestion and related cold, allergy, and headache symptoms. The lawsuit alleges these products are ineffective and worthless because they cannot treat or relieve sinus congestion or related symptoms.
"We are pleased that Judge Spatt appointed our firm to represent purchasers of Sinus Buster products," said Joseph I. Marchese, one of the firm's partners handling the matter. "We intend to litigate this case aggressively to seek justice for our clients, and others who purchased these worthless products."