Bursor & Fisher Wins Defamation Lawsuit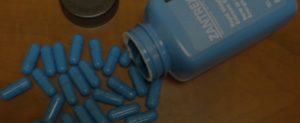 In September 2013 lawyers from Bursor & Fisher, P.A. sent a presuit demand letter to Nicole Polizzi (a/k/a "Snooki"), the celebrity spokesperson for Zantrex diet pills, notifying her of an impending class action lawsuit alleging those pills were completely ineffective for weight loss. The company that sells these fake diet pills, Basic Research LLC and Zoller Laboratories, LLC, both of Salt Lake City Utah, decided to fight back. They sued our firm, and one of our partners, for defamation.
On May 22, 2014, the Utah court granted Bursor & Fisher's motion to dismiss. In its entirety. Case over.
"This was the most frivolous lawsuit in the history of frivolous lawsuits," said Scott A. Bursor. "The individuals behind it, Dennis W. Gay, Daniel B. Mowrey, and Mitchell K. Friedlander, tried to bully and intimidate lawyers who were just doing their jobs."
At Bursor & Fisher, we know how to deal with scammers, and we won't be deterred by their intimidation tactics. "The Federal Trade Commission has been chasing these scoundrels, and the companies they hide behind, for years," said Bursor. "Today's victory was the first of many we expect to win over these fraudsters. Through our class action lawsuit in New York, we look forward to getting real justice for the millions of people tricked into buying Zantrex diet pills."