Class Certification Granted In Zicam Lawsuit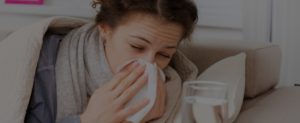 On March 31, 2016, Chief Judge Morrison C. England, Jr. of the United States District Court for the Eastern District of California granted a motion to certify a class of purchasers of Zicam Pre-Cold Products, clearing the way for a jury trial later this year on claims that Zicam misrepresented the effectiveness of its Pre-Cold Products. Judge England also denied Defendants' Motion for Summary Judgment and Defendants' Daubert Motions. The Court noted that "the term 'Pre-Cold' … suggests the product prevents the cold" and the evidence Plaintiff offered in support of her claim that "Defendants' products are no more effective than a placebo (i.e., that they do nothing)" is "sufficient to create a genuine issue of material fact" best left to a jury.
"Judge England's order certifying the class, denying Defendants' motion for summary judgment on the merits, and denying Defendants' motion to exclude expert testimony is a significant development in this case, allowing purchasers of these ineffective Pre-Cold Products to join together to prosecute this action," said L. Timothy Fisher, one of the firm's partners handling the matter. "We look forward to moving this case toward trial, where we will prove that the Zicam LLC and Matrixx Initiatives, Inc. violated the law by misrepresenting the efficacy of these cold products."
This was Bursor & Fisher's 13th victory in our last 14 contested class certification motions, and its 12th victory in the last 13 summary judgment motions brought against class action claims prosecuted by the firm.