Class Certified In KitchenAid Refrigerator Lawsuit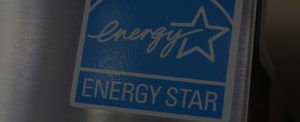 On April 28, 2015, Judge Troy L. Nunley of the United States District Court for the Eastern District of California granted a motion to certify a class of California purchasers of KitchenAid KSRG25FV** and KSRS25RV** model refrigerators that were mislabeled as a result of disqualification from the federal Energy Star program. Judge Nunley also appointed Bursor & Fisher, P.A. as class counsel to represent the class.
"Judge Nunley's order certifying the class is a significant development in this case, allowing purchasers of these mislabeled refrigerators to join together to prosecute this action," said Scott A. Bursor, one of the firm's partners handling the matter. "We look forward to moving this case toward trial, where we will prove that the Whirlpool Corporation violated California law by misrepresenting the energy efficiency of these refrigerators."
This was Bursor & Fisher's 12th victory in our last 13 contested class certification motions.