Class Certified In Scotts EZ Seed Lawsuit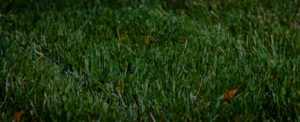 On January 26, 2015, Judge Vincent Briccetti of the United States District Court for the Southern District of New York granted a motion to certify classes of California and New York purchasers of Scotts Turf Builder EZ Seed. Judge Briccetti also appointed Bursor & Fisher, P.A. as class counsel to represent the millions of EZ Seed purchasers.
The case involves claims that Scotts EZ Seed is worthless because it does not grow grass, and that the product was mislabeled because the labels stating it grows "50% Thicker With Half The Water" are both false and misleading.
"Judge Briccetti's order certifying the class is a huge victory for the millions of people who purchased this defective product" said Joseph I. Marchese, one of the firm's partners handling the matter. "We are eager to advance the case to trial and prove our claims on behalf of our clients and the class they represent."
This was Bursor & Fisher's 11th victory in 12 contested class certification motions.