Crest Sensitivity Toothpaste Settlement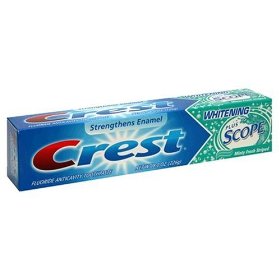 On October 3, 2013, Judge Jose L. Linares of the United States District Court for the District of New Jersey granted final approval to a nationwide class settlement in Rossi v. The Procter & Gamble Co. The settlement provides class members with a monetary refund of at least $4.00 per tube of Crest Sensitivity Treatment & Protection toothpaste ("CSTP").
On December 13, 2011, Bursor & Fisher, P.A. filed the first class action lawsuit alleging CSTP was not effective as advertised, and was essentially identical to an existing brand called Crest Pro-Health toothpaste, with only three differentiating features: (1) claims of rapid relief on the product packaging; (2) a different coloring additive; and (3) a 75% price premium over Crest Pro-Health. Bursor & Fisher defeated P&G's motion to dismiss before negotiating this settlement.
"This settlement is a victory for purchasers of Crest Sensitivity," said Joseph I. Marchese, one of the firm's partners handling the matter. "We are proud of the prompt monetary refunds this settlement provides to our clients and to class members throughout the United States."