Final Approval Granted In Blue Buffalo Case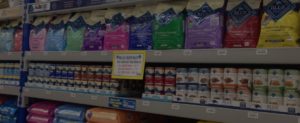 On June 16, 2016, Chief Judge Rodney Sippel of the United States District Court for the Eastern District of Missouri granted final approval of a $32 million class settlement in In re Blue Buffalo Company, Ltd. Marketing and Sales Practices Litigation. The settlement provides for cash payments ranging between $100 to $2,000 for consumers nationwide who purchased Blue Buffalo pet foods since 2008.
Bursor & Fisher, P.A. filed the first New York case in May 2014 alleging that Blue Buffalo's pet foods contained chicken/poultry by-product meals in violation of the company's True Blue Promise. Once consolidated with the 13 other cases filed across the country, Judge Sippel appointed Bursor & Fisher, P.A. to the Plaintiffs' Executive Committee.
"This is a tremendous settlement for purchasers of Blue Buffalo pet foods," said Joseph I. Marchese, one of the firm's partners handling the matter. "The settlement provides class members with a meaningful cash recovery, and also requires Blue Buffalo to implement quality control procedures to ensure that its pet foods adhere to the True Blue Promise moving forward."