Final Approval Granted in Hyland's Class Action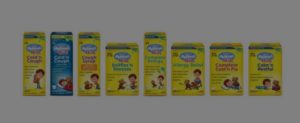 On August 14, 2017, Judge Otis Wright of the United States District Court for the Central District of California granted final approval to the class action settlement in Forcellati v. Hyland's, Inc. Bursor & Fisher, P.A. filed the lawsuit in 2012 alleging that Hyland's misrepresented the efficacy of six of its homeopathic cold and flu medicines for children.
The settlement followed more than five years of litigation and allowed every class member to receive a full refund for up to two purchases of the homeopathic cold and flu medicines at issue in the case.
"We are pleased that Judge Wright approved the settlement," said L. Timothy Fisher, one of the firm's partners handling the matter. "This case was extremely hard fought for more than five years, and the settlement will provide full refunds to more than 100,000 purchasers of Hyland's products."