KitchenAid Refrigerator Settlement Approved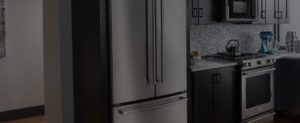 approval to the class action settlement in Dei Rossi v. Whirlpool. Bursor & Fisher filed the lawsuit in 2012, alleging that Whirlpool misrepresented two of its refrigerators as Energy Star qualified when they were not.
The settlement followed nearly five years of litigation and allowed each class member to receive a $55 cash payment to recoup the excess energy costs of their KitchenAid refrigerators. Checks are being sent to class members now.
"We are pleased that Judge Nunley approved the settlement," said L. Timothy Fisher, one of the firm's partners handling the matter. "The settlement is a tremendous victory for consumers and will compensate them for nearly all of the increased energy costs they incurred."