Motion To Dismiss Retaliation Claims Granted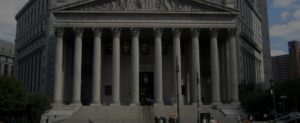 On January 18, 2017, Justice Salvatore Modica of the Supreme Court of New York, Queens County, granted the Defendants' motion to dismiss a retaliation claim brought under the New York State and New York City Human Rights Laws against a small business, its owner, and an employee.
In his Order, Justice Modica adopted the Defendants' argument that "Plaintiff failed to make allegations that she participated in a protected activity" under the laws, and therefore dismissed the retaliation claims with prejudice.
"We are pleased that Justice Modica recognized that Plaintiff's retaliation claims were meritless and it was futile to give Plaintiff an opportunity to replead," said Joseph I. Marchese, one of the firm's lawyers handling the case.