Nationwide Class Certification in Hyland's Lawsuit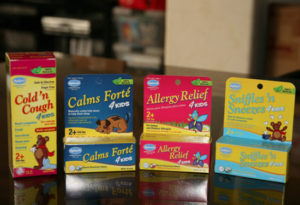 On April 9, 2014, Judge George H. King of the United States District Court for the Central District of California granted a motion to certify a nationwide class of purchasers of six Hyland's homeopathic cold and flu remedies for children. Judge King also appointed Bursor & Fisher as class counsel to represent the millions of people who purchased the Hyland's products at issue in the case.
The Plaintiffs allege that Hyland's misrepresents that the products provide fast, safe and effective relief from cold and flu symptoms when in fact they are nothing more than sweetened, flavored water with highly diluted concentrations of the products' so-called active ingredients. The six Hyland's products at issue in the case are (1) Cold 'n Cough 4 Kids, (2) Cough Syrup with 100% Natural Honey 4 Kids, (3) Sniffles 'n Sneezes 4 Kids, (4) Cold Relief Strips 4 Kids with Zinc, (5) Complete Flu Care 4 Kids, and (6) Nighttime Cold 'n Cough 4 Kids.
"Judge King's order certifying the class is a tremendous victory for the millions of consumers who purchased Hyland's cold and flu remedies for their children," said L. Timothy Fisher, one of the firm's partners handling the matter. "We are eager to move forward to trial and prove our claims on behalf of all of the people who have been tricked into believing that Hyland's products would actually provide relief to their sick children."