Nationwide Class Certification In Kangadis Bankruptcy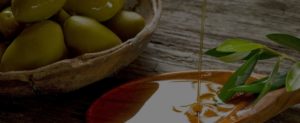 On September 15, 2014, Bankruptcy Judge Robert E. Grossman of the United States Bankruptcy Court for the Eastern District of New York granted a motion to certify a nationwide class of purchasers of Capatriti 100% Pure Olive Oil, who allege they were defrauded because the product contained olive-pomace oil instead of pure olive oil. Judge Grossman also appointed Bursor & Fisher as class counsel to represent the certified class in pursuing a $261 million proof of claim in the bankruptcy.
"Class certification in bankruptcy proceedings is extremely rare, and this motion was hotly contested," said Scott A. Bursor, one of the firm's partners handling the matter. "Judge Grossman's order is a huge victory for our clients and the class they represent. It permits us to simultaneously seek recovery against the company in bankruptcy while we pursue the individual shareholders in a parallel proceeding in the District Court."
This was Bursor & Fisher's 10th victory in 11 contested class certification motions. Earlier this year the firm also won nationwide certification of a class of purchasers of children's homeopathic medicines in Forcellati v. Hylands, Inc., in the United States District Court for the Central District of California.