Nationwide Class Certification In Veil Piercing Case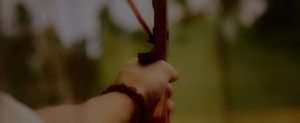 On September 18, 2014, Judge Jed S. Rakoff of the United States District Court for the Southern District of New York granted a motion to certify a nationwide class asserting alter ego/veil piercing claims against the shareholders of Kangadis Food Inc., a closely held company which declared bankruptcy in June, and a related company, Kangadis Family Management LLC. This ruling comes just three days after the bankruptcy judge granted nationwide class certification for the same class to pursue a $261 million proof of claim in the bankruptcy.
"The alter ego case seeks to pierce the corporate veil and impose liability on Themis Kangadis and his parents, Aristidis and Andromahi Kangadis," said Scott A. Bursor, one of the firm's partners handling the matter. "Judge Rakoff's order is a significant victory for our clients and the class they represent. It permits us to seek recovery directly from the individuals responsible for this massive fraud, even if their bankrupt corporation is unable to pay what it owes."
This was Bursor & Fisher's 11th victory in 12 contested class certification motions. Earlier this year the firm also won nationwide certification of a class of purchasers of children's homeopathic medicines in Forcellati v. Hylands, Inc., in the United States District Court for the Central District of California.