Nationwide Privacy Case Against Crain Communications Moves Forward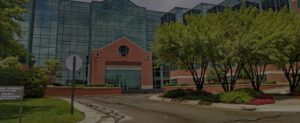 On January 16, 2020, Judge Victoria A. Roberts of the United States District Court for the Eastern District of Michigan denied Crain Communications' motion to dismiss a class action lawsuit alleging that Crain violated the Michigan Preservation of Personal Privacy Act (the "PPPA") by disclosing its subscribers' personal information without their consent.
Notably, the ruling found that the Michigan PPPA applies to out-of-state subscribers to Crain's publications.  As Judge Roberts held, "[c]learly, the PPPA does not impose a residency requirement for customers to have protections under the statute," and "[t]o conclude otherwise would imply that the Michigan Legislature intended to protect in-state parties under the PPPA while simultaneously allowing Michigan residents to violate the PPPA with respect to out-of-state residents and entities within its borders."
"We are pleased that Judge Roberts allowed the case to go forward, and we look forward to pursuing these claims on behalf of subscribers to Crain's publications all across the country," said Joseph I. Marchese, one of the firm's lawyers handling the matter.