Payments Sent to Pac Bell Class Members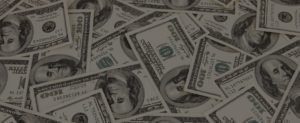 On September 30, 2014, refunds were sent to class members as part of the $38 million settlement in In re: Pacific Bell Late Fee Litigation. The settlement was approved by Judge Judith Craddick of the Contra Costa Superior Court on October 22, 2013 and provides for cash refunds of late fees paid by more than half a million Pac Bell customers in California.
Bursor & Fisher, P.A. filed the case challenging Pac Bell's late fees in April 2010, won a contested motion to certify a statewide class in January 2012, and defeated Pac Bell's motion for summary judgment in February 2013. The case settled the day before opening statements were to be given at the trial.
"We're thrilled that these late fees are being refunded to the class members we represented," said Scott A. Bursor, who served as lead trial counsel for the Class. "We battled Pac Bell for more than three years in this case, and this is a terrific result that will put real money into the pockets of half a million Pac Bell customers in California."