StarKist Tuna Case Moves Forward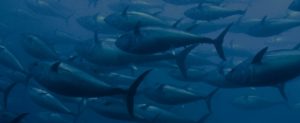 On October 13, 2014, Judge Yvonne Gonzalez Rogers of the United States District Court for the Northern District of California allowed class action claims to move forward against StarKist. The case alleges that certain varieties of StarKist's 5 oz. canned tuna fish are underfilled and thus substantially underweight.
Judge Rogers previously denied StarKist's motion to dismiss on March 25, 2014, finding that the case properly set forth claims for breaches of warranty, violation of California's consumer protection statutes, negligent misrepresentation, and fraud. Now, Judge Rogers denied StarKist's motion to reconsider her prior ruling and held that there is "not enough reason for this Court to halt the progress of the instant litigation, much less dismiss it."
"We are pleased that Judge Rogers allowed the case to move forward," said L. Timothy Fisher, one of the firm's partners handling the matter.