Trial Victory In Marchuk Case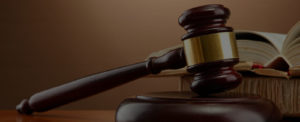 Today a federal jury rejected Alexandra Marchuk's claims of employment discrimination against the Faruqi & Faruqi law firm and partner Juan Monteverde. Marchuk alleged that Monteverde had raped her in Faruqi's offices after the firm's holiday party in 2011. Marchuk also alleged that when she filed her Title VII claim, the firm retaliated against her by issuing a defamatory press release depicting her as unstable and "obsessed" with Monteverde. Marchuk's complaint sought $22 million in compensatory and punitive damages.
After a 3-week trial, twice delayed by snowstorms in New York City, the jury returned a verdict of not liable for claims arising under Title VII of the federal Civil Rights Act and for similar claims arising under the New York State Human Rights Law. Bursor & Fisher founding partner Scott A. Bursor served as lead trial counsel for the defendants.
During the trial, U.S. District Judge Alvin K. Hellerstein granted Bursor's motion for judgment as a matter of law on the plaintiff's claims for retaliation and defamation, as well as claims against Nadeem and Lubna Faruqi. "That ruling gutted Marchuk's case before it ever got to the jury," Bursor said.
The jury found liability only under New York City's human rights law, after the judge instructed that it required merely that the plaintiff show she was treated "less well" than other employees because of her gender. The jury awarded only $140 thousand in damages on that claim, an award that Monteverde described as "miniscule." Notably, the jury awarded zero damages for emotional pain and suffering.
"The clients are elated with this outcome. The jury's award of zero damages for emotional pain and suffering is particularly gratifying. It shows that the jury certainly did not believe Marchuk's claim that she was raped," Bursor said.