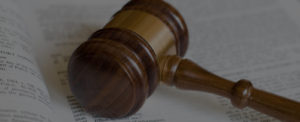 On January 26, 2015, U.S. District Judge Alvin K. Hellerstein granted judgment as a matter of law dismissing all claims against Nadeem and Lubna Faruqi in Marchuk v. Faruqi & Faruqi, LLP.
Marchuk sued the Faruqis and their law firm, claiming that partner Juan Monteverde had raped her in the firm's offices after a holiday party in 2011. Marchuk also alleged that when she filed her Title VII claim, the firm retaliated against her by issuing a defamatory press release depicting her as unstable and "obsessed" with Monteverde. Marchuk's complaint sought $22 million in compensatory and punitive damages. Bursor & Fisher founding partner Scott A. Bursor served as lead trial counsel for the defendants.
After the 9th day of trial, Judge Hellerstein granted Bursor's motion for judgment as a matter of law, dismissing Marchuk's retaliation and defamation claims, and dismissing all claims against Nadeem and Lubna Faruqi.
Six days later, on February 2, Judge Hellerstein denied Marchuk's motion for reconsideration, explaining: "I did not hold that Nadeem and Lubna Faruqi were not liable because they are not 'employers' within the meaning of the statute. Rather, I held that they are not liable because they did not do anything wrong."
"Obviously this was a tremendous victory for the Faruqis, and they are thrilled with the outcome," Bursor said.