Zicam Class Action Settlement Approved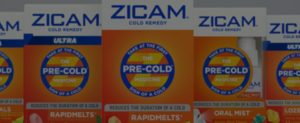 On November 20, 2018, Judge Morrison C. England, Jr. of the United States District Court for the Eastern District of California granted final approval to the $16 million class action settlement in Melgar v. Zicam.  Bursor & Fisher filed the lawsuit in 2014 alleging that the defendants falsely represented that Zicam products reduce the duration and severity of a cold.
The settlement followed more than four years of litigation and provides consumers with full refunds for up to five Zicam purchases without proof of purchase.
"We are pleased that Judge England approved the settlement," said L. Timothy Fisher, one of the firm's partners handling the matter.  "The $16 million settlement is a tremendous victory for consumers and one of the largest settlements ever in a consumer class action in the Eastern District of California.  We are thrilled that more than 128,000 class members will receive full refunds for their Zicam purchases."