$38 Million Foreclosure Settlement For Military Servicemembers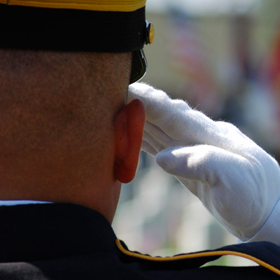 The Problem
While Sergeant Jorge Rodriguez was serving his country on active military duty in support of Operation Iraqi Freedom, his lender foreclosed on his mortgage, seized his property and sold it.
What We Did
We filed a class action lawsuit on behalf of Sergeant Rodriguez and other active duty military servicemembers alleging the lender's foreclosure practices violated the Servicemembers Civil Relief Act, a federal law that protects military servicemembers against foreclosures while they're serving on active duty. After two years of litigation, we negotiated a $38 million class action settlement. The settlement also required the lender to pay our attorney's fees, so that 100% of the $38 million would be paid to servicemembers with no deduction for attorney's fees.
What Our Clients Got
Sergeant Rodriguez will receive a settlement payment of $166,785. Each servicemember that suffered a foreclosure will recover $116,785, plus the amount of any lost equity in the foreclosed property, plus interest accrued on such lost equity calculated from the date of the foreclosure sale.